Washing Machine Repair Dubai
Sama Technical Services washing machine repair Dubai offers services in all regions of Dubai. We can fix problems with washing machines that make noise, spin, drain, or leak. You can also get your washing machine repaired if it makes a burning or strange smell. We can fix the problem within the same day. Regardless of the problem, you can rely on the qualified technicians at Sama Technical Services to bring your washing machine back to life as quickly as possible.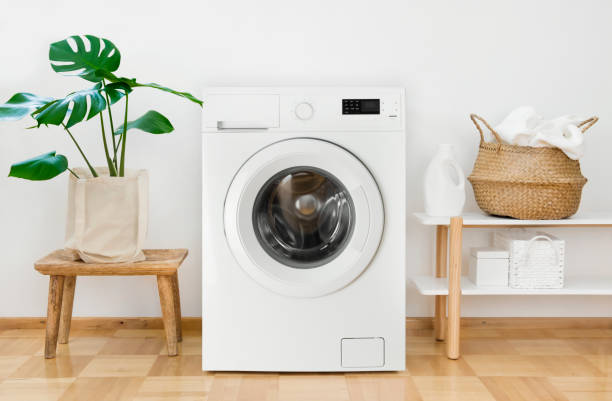 Same Day Washing Machine Repair Service In All Areas In Dubai. We Specialized In All Brands, Make, And Models
Sama Technical Services is a leading washing machine repair company in Dubai, UAE. We offer fast, affordable, and quality service. Our experienced technicians are highly trained to repair your washing machine and provide after-service support. When your washing machine breaks down, you can count on our knowledgeable technicians to get it working again quickly. Besides providing quality repairs, we also offer friendly customer service and support to solve any issue. If your washing machine breaks down, you can also ask us to help you figure out the problem so that you don't have to spend a fortune. Our experienced in repairing all types of washing machines and dryers.
Fully Automatic Washing Machines
Semi-Automatic Washing Machines
Top Loading Washing Machines
Front Loading Washing Machines
Compact Washing Machines
Combination Units
In an emergency? Need help now?
Do you need an emergency service with a local repairman in your area? We are the established local appliances repairing company Dubai, Abu Dhabi, and extend UAE that you will be getting comfortable service at much more attractive cost that you deserve.
Why Choose Us for Washing Machine Repair?
We are a professional company that is able to solve problems quickly and efficiently. In addition to this, we will be able to offer you free quotes for your repair job
You can get a technician to repair your machine quickly and easily at a reasonable cost
Our goal is to make sure that every customer is satisfied with their service and their results
We are available 24/7 hours a day, seven days a week
We offer quick and reliable service to your desired location whenever it is required, feel free to call us for our doorstep washing machine service
We offer after-hours and same-day service to suit your convenience
We also provide you with information about the different repairs available and how they work and offer free estimates, so you know exactly what you're paying for
We offer a service warranty & 100% satisfaction guarantee
We are experienced in the repair & service of all washing machine brands and models
Our team of experts is well-trained and friendly, and promptly diagnoses any issues with your appliances and let you know the price
Our company employs skilled technicians to fix your appliances in the shortest time possible and save you any further headaches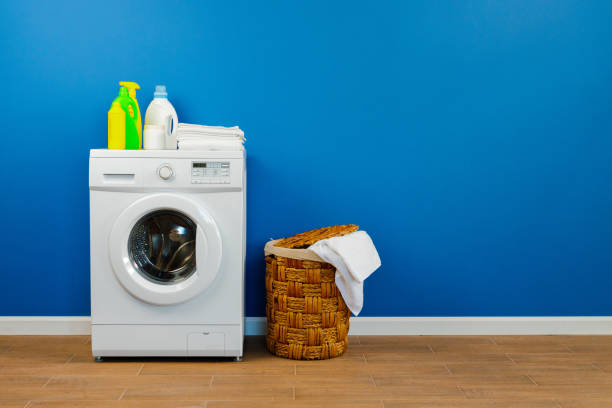 Washing Machine Repair Service
Professional and experienced washing machine repair and service technicians in Dubai. If you are searching for the following;
Washing Machine Repair in Dubai
Washing Machine Repair Dubai
Washing Machine Repair and Service
Washing Machine Repair near me
Washing Machine Technician in Dubai
then you are in the right place. Talk to our technician now for technical help and service. They are trained to use the latest tools and safety measures. Our technicians are also well-versed in the latest washing machine controls, dryers, valves, racks, and drying poles.
Common Problems Associated With Washing Machine
A washing machine is one of the most important appliances in your home, and it can get really expensive if it breaks down, your washing machine may have the following issues Is your washing machine stops working or making noise and looking for a washing machine repair technician in Dubai or your washing machine doesn't drain properly, or it doesn't spin, it may have a burning smell or leakage, Your washing machine may have electrical or mechanical issues.
Expert Level Repair Services for All Washing Machine Brands In Dubai
Sama Technical Services provides same-day services for all washing machine brands. You may be looking for a Samsung Washing Machine Repair service, LG Washing Machine Repair, Panasonic Washing Machine Repair, Nikai Washing Machine Repair, Bosch Washing Machine Repair, Daewoo Washing Machine Repair, Hisense Washing Machine Repair, Nobel Washing Machine Repair, Super General Washing Machine Repair, Elekta Washing Machine Repair, Siemens Washing Machine Repair, Kenwood Washing Machine Repair or Hover Washing machine repair in Dubai. We are experienced and can fix any of the above-mentioned brands professionally. Our skilled engineers and technical staff provide superior services. They have extensive experience working on most brands in the market. We provide excellent service and are very professional in their work. Moreover, our services are highly affordable.
MORE HOME APPLIANCES REPAIR SERVICES
WhatsApp us