TV Repair Dubai
If you are looking for a service of TV repair Dubai Abu Dhabi and want to get you the pin down a problem with an expert who can fix it immediately. You can be fixed at Sama Technical Service and get excellent and fair service of mostly LED, LCD, Plasma, QLED & OLED, Smart TV, 4K UHD, Android TV's and such other models.
Reason to Have Television Repair Dubai Performed By Expert
There are have to multiple reasons to television repair performed by expert rather than have to purchase a new one.
You won't have to adopt aggressive pricing from electronic repair company Dubai or an expert
You won't have to cost you quite a bit of money on repair than finding a new one
Getting competitive best advice to entirely different problems, your LCD, LED, and Plasma undertakes an expert that you can do away with the hassle. You won't have to learn the new setup of television because it can difficult thing for someone.
It is usually a better option than trying to do other things, therefore, fixed it your television at Sama Technical Sevice. You can take many advantages like guaranteed or warranty, risk-free, stressed out in larger Dubai city with us. We have the right service center of television in Dubai, Abu Dhabi, and have trained engineers to check out the faulty in their hands and some special tools and give more peace of mind.
Request a Quote
24/7 Repair Services, We're Here When You Need Us
EXPERT LEVEL REPAIR SERVICES FOR ALL LCD, LED, Plasma BRANDS IN DUBAI
Suppose you are currently tv, not responding, or still not working or can't experience the benefits of your television. Whether you have any particular brands, At Sama Technical Service can resolve every brand and model at a meager budget. Here are some of the TV's brand that our experts are repairing like Supra, Samsung, LG, TCL, Hitachi, Hisense, Panasonic, Sharp, JVC, Sony, Philips, Vizio, Toshiba, Haier, Nobel, Pioneer, Nikai, Polaroid, Eurostar, and more.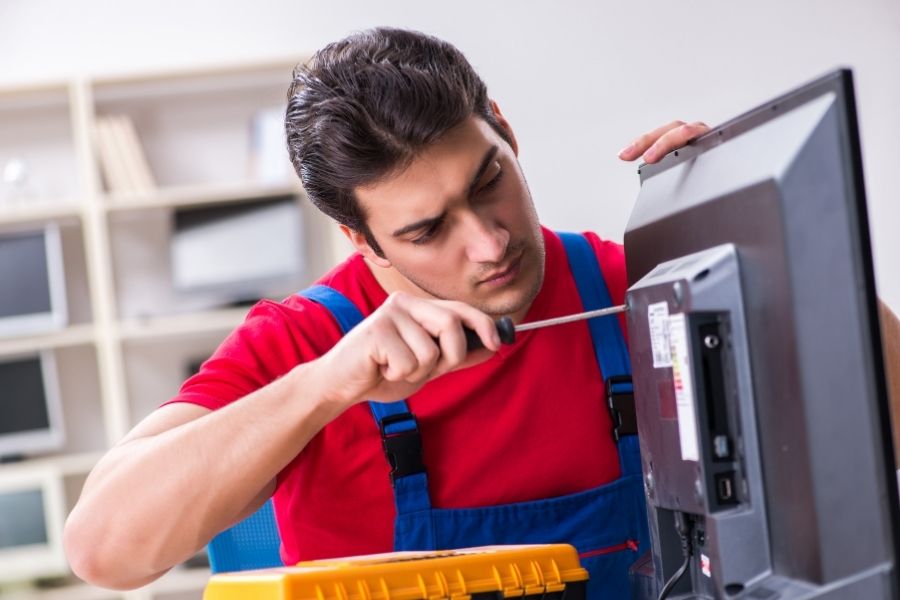 Same Day LCD, LED, Plasma Repair Service – Quality Work Guaranteed Call 0504872548.
Getting a new tv is not always the best solution, so when you encounter your television and see the issues with your current one. Get same Day service of LCD, LED, Plasma TV Repair Abu Dhabi with extremely easy and pain-free.
Our professional diagnose what's wrong on the same day, but it depends on the situation or problem
They provide the right guidance when it gets damaged by replaced with original and genuine spare parts at low rates.
Our certified team updates the knowledge and technical skill from time to time to stay competitive and solve most of the critical issues in no time with guaranteed.
Our highly trained and technical skilled engineers can help solve all the issues with a lesser charge than put forward the repair quote. They have served 1000++ service with the best professional and knowledge from the last five years.
Your LCD, LED, Plasma May Have One Of The Following Issues:
If your TV is not working or has malfunctioning television. Look here this type of problem always developed with all TVs
Randomly off or shut off
TV screen problem lines
Picture coming out but no sound
These are some fundamental issues, but if you see another issue such as TV problem no picture, the TV went black and white, blue stretch on or off, No power, No signal, TV picture distortion, Soundbar or surround sound system issues, The picture is too dark, Picture color not producing well, Can't connect with WIFI, Cant connect with cable, Satellite & OTA, Remote doesn't work, Setting messed up, Weird smell. For a variety of offers on TV repair service, maintenance, and installation. Connect with us and extend the life span and also warranty period.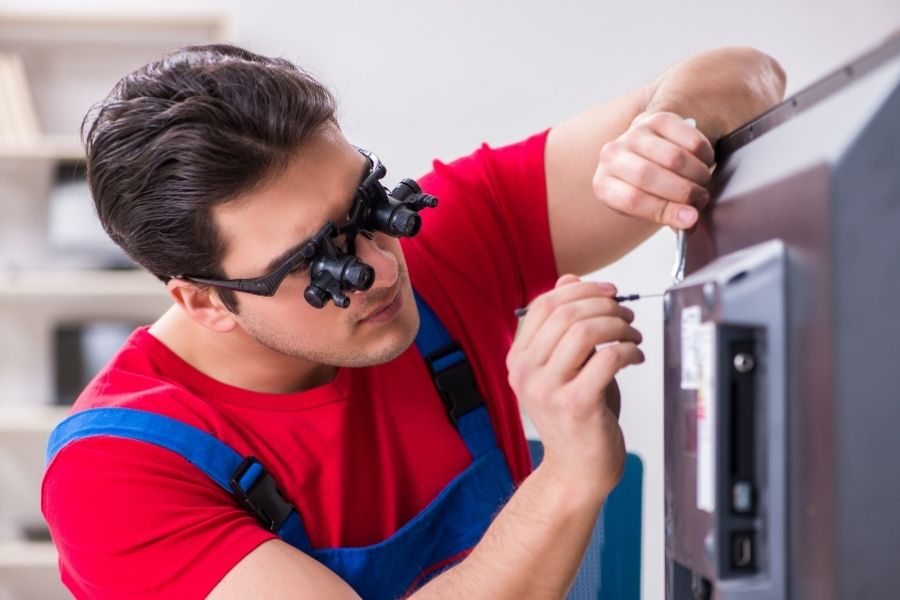 In an emergency? Need help now?
Do you need an emergency service with the local repairman in your area? We are the established local appliances repairing company Dubai, Abu Dhabi, and extend UAE that you will be getting comfortable service at much more attractive cost that you deserve.
LCD, LED, Plazma Repair Service
It would be best if you were taken special care to get it repaired. Our technical engineers can handle it at Sama Technical service without damaged of your appliance with honesty service with low fees.
TV Repair Dubai
You can long term saving when you choose our TV repair service in Dubai
LCD TV Repair Dubai
Our good repairing authority teams offer the better and cheaper LCD TV service than purchasing a new one
LED TV Repair Dubai
A person can easily afford the cost of our LED TV repair service in Dubai
Plasma TV Repair Dubai
Get it home repair service of Plasma TV repair on the same day with quality and guaranteed service.
MORE HOME APPLIANCES REPAIR SERVICES