Fridge Repair Abu Dhabi
Have you just purchased a refrigerator unit, or are you planning to buy one in Abu Dhabi? If yes, then the next step is to know about a refrigerator repair service in Abu Dhabi that guarantees you maximum services at the most competitive prices. Fridge repair Abu Dhabi has become increasingly popular for expatriates as a way to keep their fridges working in peak condition. What's wrong with your fridge? Or has it been working up to scratch lately? Look to an Appliance repair firm in Abu Dhabi who can take on your fridge s first aid to fix your fridge up and all, ideally, completely. Contact Us by Shop No: 050 487 2548 or Phone No: 055 374 1707, Sama Technical Services is the leading company of fridge repair in Abu Dhabi that will work effortlessly over all your fridge problems with the kind, original technician and friendly service at a real affordable price.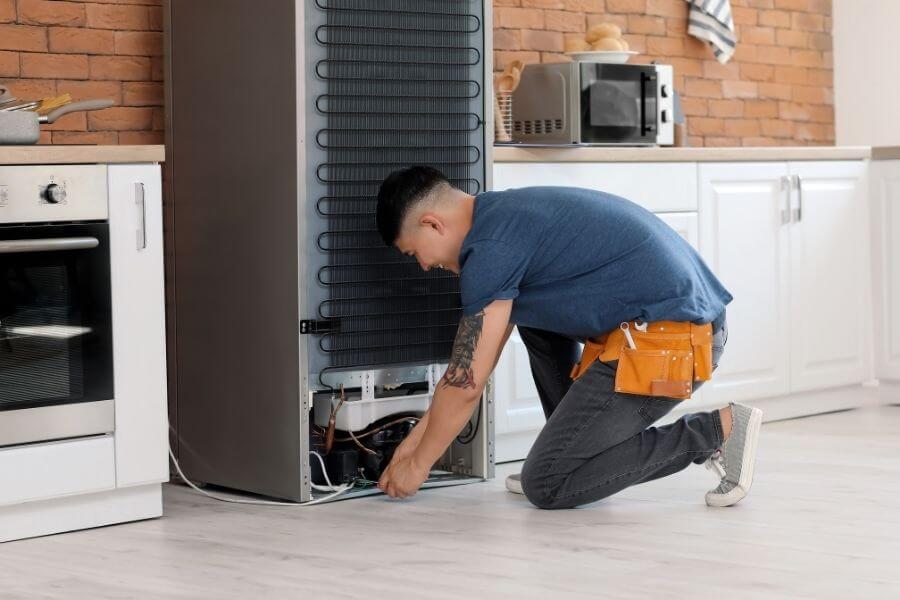 Same Day Fridge Repair Services in Abu Dhabi With Quality Workmanship
Whether you have just bought a new fridge or have damaged one, we will be the one to help you out. We are the most reliable refrigerator repair shop Abu Dhabi that can work over all the refrigeration problems fast in your area with an efficient, genuine technician and at the cheapest cost. So don't worry when you are with us. We will take care of your refrigerator problems and get back your precious products in pristine condition. If you are looking for a simple and cheap solution to fix your malfunctioning fridge, you can contact the fridge repair in Abu Dhabi company, and we will send a technician to your home within 24 hours. The technician will assess your fridge and give you free quotes on repairing the fridge. Contact Us by Shop No: 050 487 2548 or Phone No: 055 374 1707.
Request a Quote
24/7 Repair Services, We're Here When You Need Us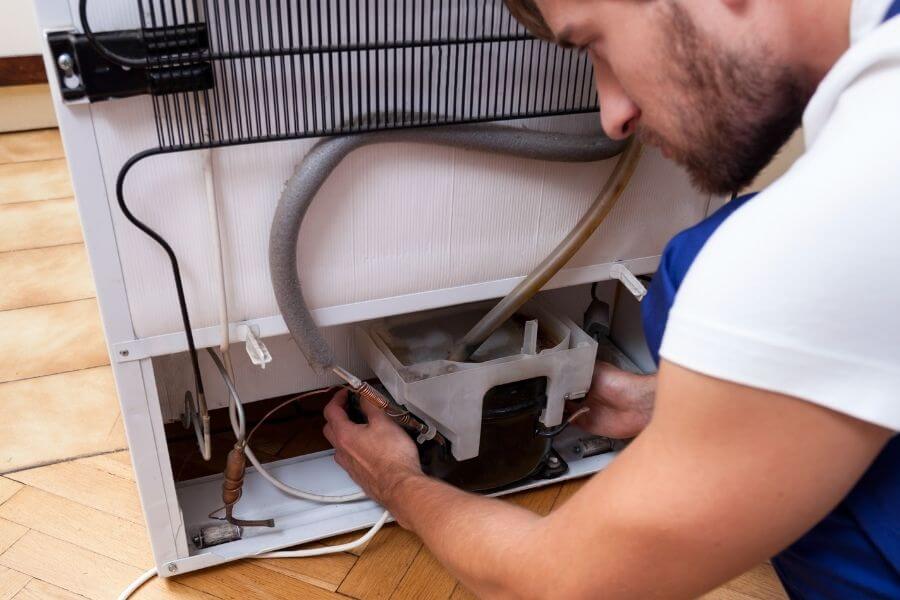 Major Fridge Parts: We Repair by Fully Trained Technician in Abu Dhabi
Our technicians are well aware of the various parts like the compressor, condenser, expansion vessel, and chillers, etc that need to be repaired and maintained. They look into every nook and corner to fix refrigerators and other appliances. Our technicians are well trained to handle all types of refrigerators. Our technicians even take care of replacing damaged parts like the coils, belts, expansion vessels, chillers, valves, screws, and other parts like fuses. Apart from this, they usually involve fixing leakage in the cooling system, repair any faulty electrical connections, replacement of damaged parts, and also minor aesthetic improvements. If you want your refrigerator to function properly after repairs and to save a huge sum of money on refrigerator repair service in Abu Dhabi then do not try to repair the problem yourself. Call 055 374 1707 Sama Technical Services company, provide good quality workmanship and will be able to provide satisfactory results to their customers.
Types of Refrigerators: We Repair With Fully insured Teams in Abu Dhabi
Bottom Freezer
Top Mount Refrigerator
Single Door Fridge
Compact Refrigerators
Triple Door Refrigerators
Side to Side Refrigerators
French door Refrigerators
Chest Freezers
Double Door Refrigerators
Why Choose Us Our Fridge Repair Service in Abu Dhabi?
We know customer satisfaction and our commitment to meeting their clients' needs. We provide quality workmanship and proper tools along with it. We are familiar with our experienced teams and know that we are not only going to take care of the appliances that are in question but that we will also make sure that we are doing the best job that we can.
Our credibility is established through our numerous satisfied customers and our ability to quickly respond to their client's needs. We are able to meet your needs is what you are looking for. We have more customer satisfaction and excellent performance when it comes to taking care of their clients.
We have been able to survive and continue operating for almost ten years. This means that your equipment, tools, and machines are still in excellent condition.
Our commitment to their clients is very strong. We will do all that we can to make sure that our customers will be completely satisfied with the services that we will provide for home appliances repair in Abu Dhabi, including fridges or freezers, washing machines, clothes dryers, dishwashers and so on.
We are able to answer your queries about the repairing of refrigerators or fridges or other appliances for your home or office, you can be sure that the professionals handling the appliance will be experienced and will be able to fix the fridge in no time.
We are equipped with the latest tools and equipment, you can also expect a high level of professionalism on the part of the professionals. We use only the latest techniques and equipment to take care of all your fridges in Abu Dhabi.
We will provide you with a quality refrigerator after getting an estimate on the charges. This way, you can always avoid overspending on your refrigerator replacement. We offer different types of fridges like compact refrigerators, side-by-side refrigerators, vertical and horizontal freezers, and many more.
We will be able to give you quotes for the services that we offer, as well as giving you details on the equipment that we use. We provide you with a written guarantee, ensuring that we will repair the fridge at no extra cost.
In an emergency? Need help now?
Do you need an emergency service with a local repairman in your area? We are the established local appliances repairing company Dubai and extend UAE that you will be getting comfortable service at much more attractive cost that you deserve.
MORE HOME APPLIANCES REPAIR SERVICES
WhatsApp us