Same Day TV Repair Ajman
Sama Technical Services is a Ajman-based television repair company specializing in fixing TV screens. We have been in business for over ten years and provide quality service and workmanship for TV repair Ajman. Our company's technicians are continuously trained to provide the best possible customer service. We do service any brand of television and offer a range of repair services, from TV screen repairs to Plasma TV repairs.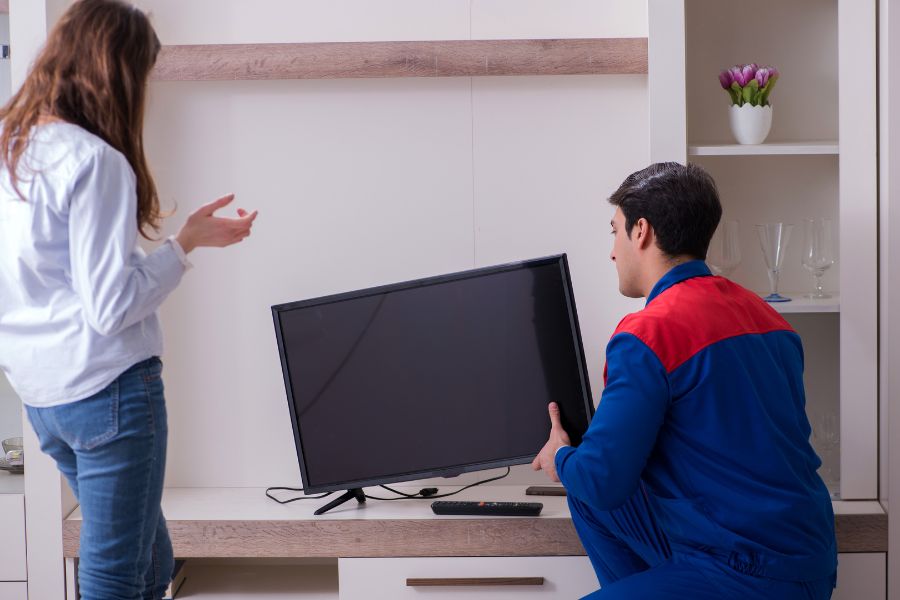 Why choose us for TV repair Ajman
Our expert team will quickly diagnose the problem and resolve it with a cost that's much more affordable than what you'll pay a local repairman
We offer same-day repair services, and you can get your machine fixed as soon as tomorrow
We specialize in emergency fixes and have extensive knowledge of all major appliance brands
You can book an appointment over the phone to schedule a repair appointment
We provide you with peace of mind as we provide you with estimates beforehand
Our same-day service is available at a very affordable price
Our experts specialize in domestic appliances and use genuine spare parts for every job
We offer a wide range of repair services for home appliances, including refrigerator, microwave, dryer, and washer
We provide you with free repair support and can arrange for a TV repair Ajman at a convenient time
In an emergency? Need help now?
Do you need an emergency service with the local repairman in your area? We are the established local appliances repairing company Dubai, Abu Dhabi, and extend UAE that you will be getting comfortable service at much more attractive cost that you deserve.
Common Television Issues That We Have Mentioned Below?
If you've recently purchased a new or old television, you've probably faced several common problems. These issues include poor picture quality, lack of sound, Wi-Fi and speaker issues.
Problems with picture quality
A problem with the picture quality on your television may be due to a number of factors. Some TVs have a problem called pixelation, which is an annoying issue where the image looks like a blob of rapidly moving pixels. Pixelating is common on any television that uses pixels to display the picture. The source of the problem may also be the culprit.
Problems with sound quality
If you are experiencing problems with the sound quality on your television, the source of the problem can also be the cause of low volume.
Problems with Wi-Fi
When the Wi-Fi on your television is not working, it may be caused by several things, such as a hardware malfunction on the device. The problem could also be with your internet connection. In such a case, it may be because you've misconfigured the router or modem.
Problems with speaker
If you notice buzzing or popping noises coming from your television, you may be dealing with a faulty circuit. Another possible culprit is an ageing speaker system.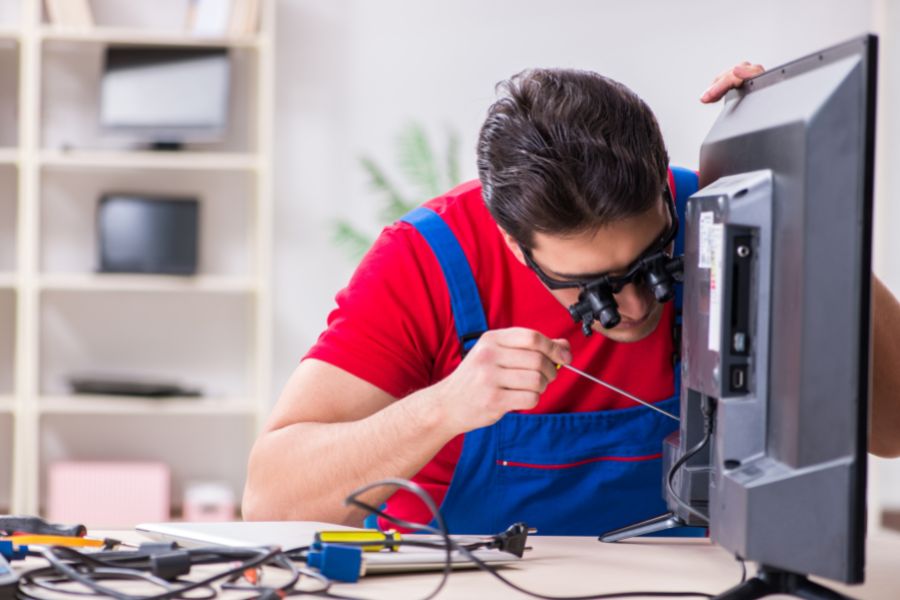 Benefits of working with a devoted Sama Technical Services TV repair company Ajman
Whether your television needs major repairs or simple maintenance, you can benefit from our devoted TV repair Ajman company's convenient payment options and expert technicians. With our experienced television engineers understand the complex circuits and components of modern televisions. Our certified technician can only do a quality repair. We give you a free estimate and explain how much each of those costs will run. We offer affordable and dependable solutions for your electronic equipment, and we are committed to providing excellent customer service for TV repair in Ajman. We specialize in fixing problems with the screens, including black or solid colour, lines and pixelations, and frozen picture. In addition to fixing these issues, we also repair problems with audio, video, and remote controls.
MORE HOME APPLIANCES REPAIR SERVICES
WhatsApp us