---
Washing Machine Repair Dubai International City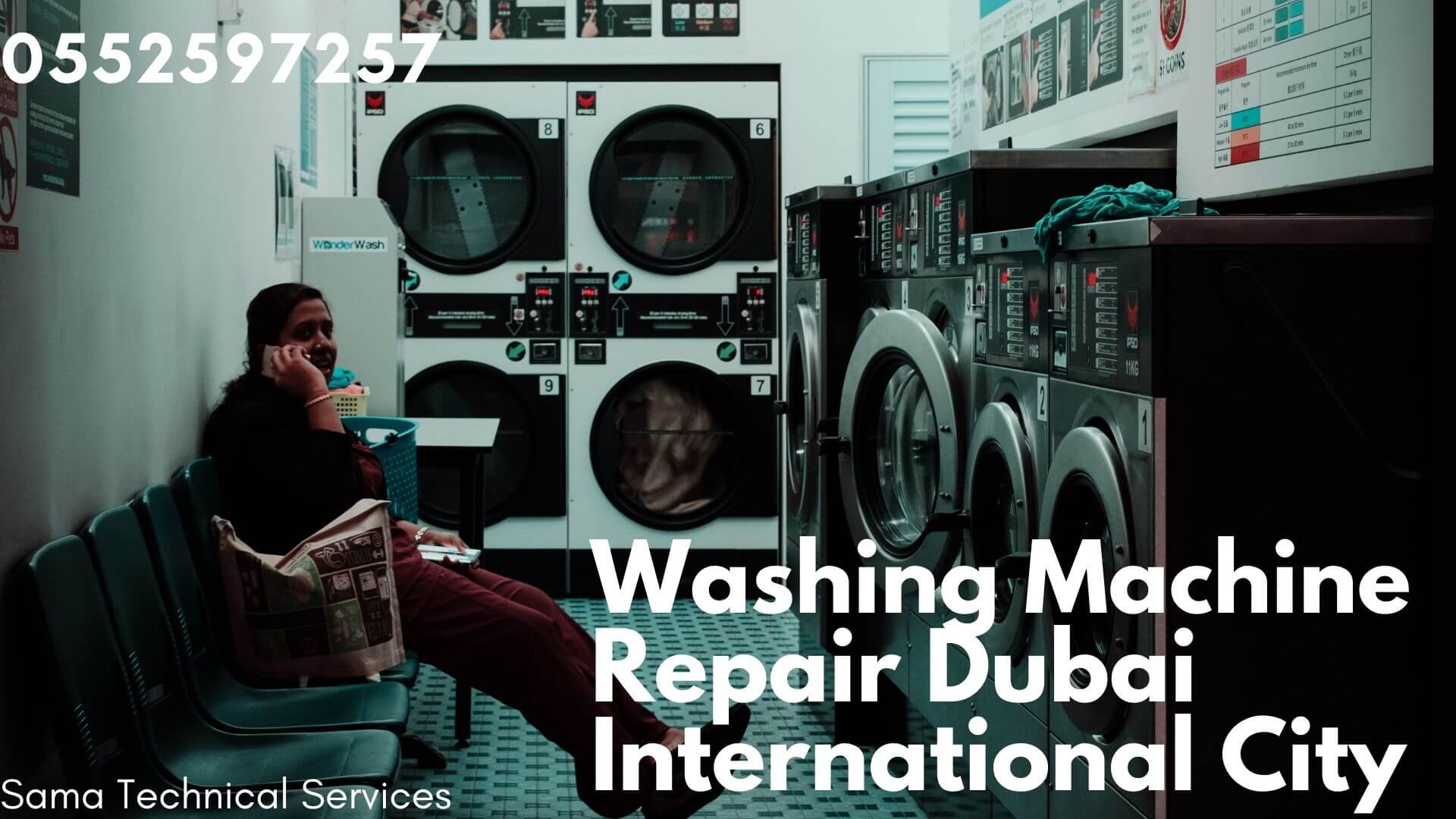 Washing Machine Repair international city
The washing machine is an essential piece of equipment in the home in terms of comfort, convenience, and utility. It cleans our dirty, smelly, and oily clothes within a limited time period. You just put the clothes inside alone with a softener and cleaner to wait for it finishes. Many modern washing machines are much easier to operate than the ones of old. However, if you are using a daily basis then the washing machine can malfunction and will occasionally need professional servicing.
There are some common problems are:
The washing machine won't spin
Stop mid-cycle
The door won't open
Noisy machine
Not turning on
The washing machine doesn't fill with water
Power cut during the wash cycle
Timer issues
Slow draining
Dirty spots appearing with clothes
Taking too much time to finish or wash the clothes
Not heating produce
Overheating or heating temperature not stable
However some issues aren't mechanical problems at all, and you do not really know where to start or what is a problem in your washing machine. If you want your problem is an extremely quick and easy fix.
The Sama technical service is the best option for you. We provide all types of home appliances repair service and maintenance. We provide extremely high-level services of Washing machine repair Dubai international city and across the United Arab Emirates. We have many years of experience in these works. We have thousands of skilled professional engineer teams who are tactful, experienced, and knowledgeable in troubleshooting.
Our engineers give the repairs quickly and efficiently for any type of model and brand in international city Dubai for the washing machine. Our teams repair all types of washing machines like Samsung, LG, Zanussi, Bosch, Siemens, Maytag, Electrolux, Panasonic, Ariston, Whirlpool, Daewoo, and many more. They totally analyze and check out the age of the machine and the original construction are both factors which problem arise and inform you. Our professionals give a very simple solution regarding your appliance repair. We always give reliable and higher at a lower cost for Washing machine repair international city Dubai.
We don't believe the higher cost result in better service Dubai international city for Washing machine repairing, servicing, and maintenance as well as installation. We really matter to determine what is the issue is, fix it according to the manufacturer's standards, and at a cost acceptable to you with the help of experts and specialized technician teams. We always give three months warranty on each and every brand and we also provide 24/7 hour or emergency services to our customers. Customer satisfaction is a very important thing for us. When you need a quick washing machine repair Dubai international city then our local appliance repair engineer at a time to suit you.
We also look at the demands of customers. Is our customer needs a Quick washing machine repair service near me? Since most of the customers need fast and quick repairing that is the reason we always stay prepared to offer quick types of assistance for washing machine repair near me. We always take the important bit of gear in our vehicles if necessary to take a shot at the spot at that point do it. Because of occupied timetables, most of Dubai's international city customers need Quick and Fast Repairing for washing machine service near me. Along these lines, don't stress consider us whenever anyplace in Dubai
Please take the time to call us at 0552597257 to get a better understanding of washing machine prices and a lot more free advice for washing machine repair international city Dubai services.
Recommended Posts
August 1, 2020
July 27, 2020
July 26, 2020
Call Now